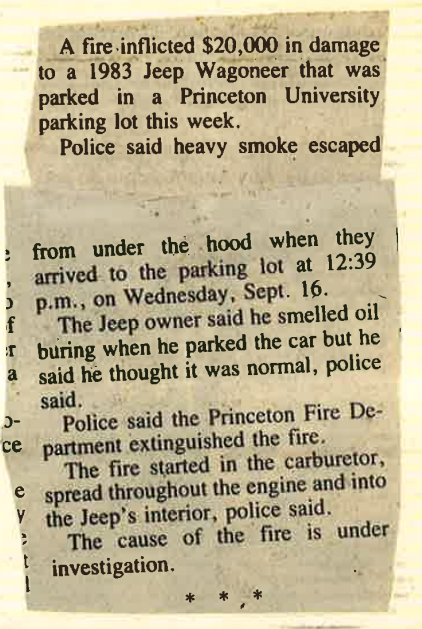 Town Topics
25 September, 1987 (~estimated)
A fire inflicted $20,000 in damage to a 1983 Jeep Wagoneer that was parked in a Princeton University parking lost this week.
Police said heavy smoke escaped from under the hood when they arrived to the parking lot at 12:39 p.m, on Wednesday, Sept. 16.
The Jeep owner said he smelled oil burning when he parked the car but he said he thought it was normal, police said.
Police said the Princeton Fire Department extinguished the fire.
The fire started in the carburetor, spread throughout the engine and into the Jeep's interior, police said.
The cause of the fire is under investigation.